"

Anthony the GREAT tailored his show to mesh perfectly with our event.  Well done Anthony"…Richmond Civic Theater
---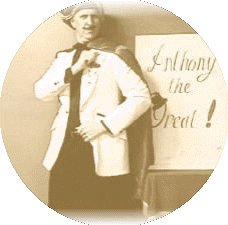 Tony Truitt has been entertaining for over 20 years. He is a favorite among families with his family friendly shows. Always amazing, and lot's of participation.
When you are looking for a magician who works flawlessly and keeps everyone entertained, then Tony is the magician for you.
"Put us on your schedule right now for next year.  We want to make sure you're able to come back for us"…Octoberfest Indiana event"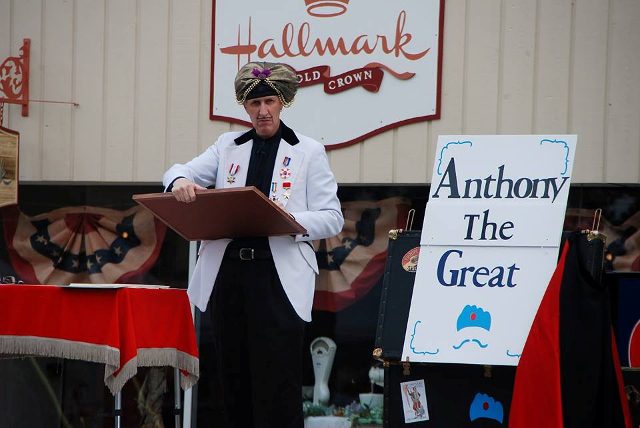 Anthony The Great is the stage persona of Richmond Indiana magician Tony Truitt. This character first came about at the Richmond Civic Theater at the theater's 100th anniversary, where Anthony the Great performed. The show featured performances reminiscent of acts that actually appeared at the Murray Theater throughout its history. The performances, and the character, were so well received, that Anthony the Great started touring throughout the midwest.
His shows and strolling magic are family friendly, appealing both to the sense of humor of adults while creating an energetic show that children will have fun with. Anthony the Great recalls the golden era of magical performance.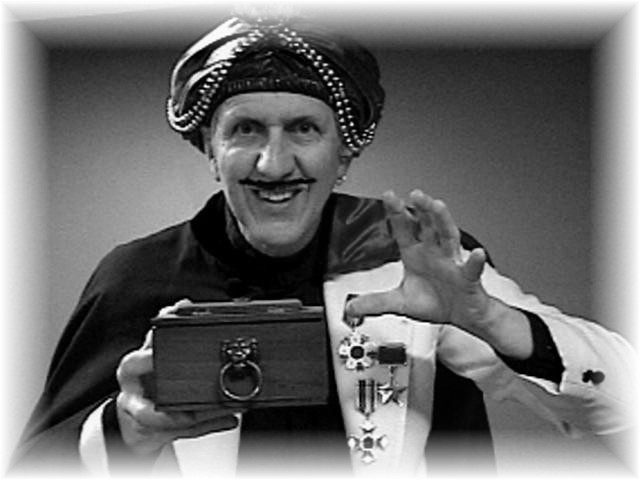 Highly suitable for corporate engagements, fairs and festivals, and fundraising events, completely adaptable to fit the needs of just about any venue, this program is the perfect way to entertain, astound and engage large groups while ensuring long lasting memories of thrills and excitement for the entire audience!
Audiences he has performed for include:
King's Island Amusement Park (Cincinnati, OH);

Cedar Point Amusement Park (Sandusky, OH);

Indiana State Fair

Darke County Fair

Preble County Fair

Pennsylvania State Fair

Wayne County Fair

The Magic Castle (Hollywood, CA);

The White House (Washington, DC);

Richmond Civic Theater (Richmond, IN);

Strawberry Festival (Jasper, IN);

4th Floor Blues Club (Richmond, IN);

Multiple Magic Conventions (including Glass City Conjuror's Conclave and Magi-Fest in Columbus, OH)
"We would not even think about doing an event without your magic"…Ivy Tech College
---
"Anthony the GREAT is actually a GREAT magic show"…Indiana Chic-Filet Franchise
---
"Let us know when your calendar is open and we'll schedule our event for when you are available"…Beta Signa Phi Sorority  
---
"Anthony the GREAT tailored his show to mesh perfectly with our event.  Well done Anthony"…Richmond Civic Theater
---
"Anthony the GREAT showed up on time, did a very entertaining, professional show and added ALOT to our event"…Private, wedding anniversary show
---
"Put us on your schedule right now for next year.  We want to make sure you're able to come back for us"…Octoberfest Indiana event
---
"Contributed greatly to the success of our inaugural fall event.  We will make it a yearly event from now on".  Indiana Arboretum