BANACHEK
The World's #1 Thought Reader
---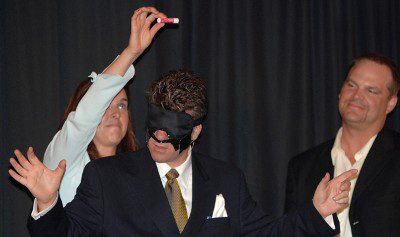 Described as the "Cream of the Crop" when it comes to entertainers, Banachek is the world's leading Mentalist.  His talents are so incredible that he  is the only mentalist ever to fool scientists into believing he possessed 'Psychic powers' then later reveal he was fooling them.
Experience The Impossible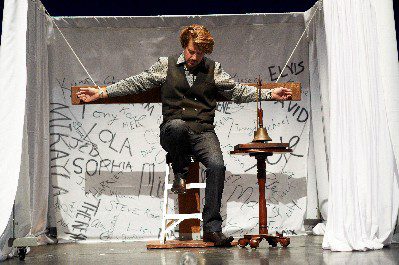 Born in England and raised in South Africa and Australia, Banachek has been performing since his arrival in the United States in 1976.
Banachek is often sought out by top entertainers and magic TV shows around the world as a consultant. His clients include Penn & Teller, David Blaine, Lance Burton, James Randi and Criss Angel.
No other performer has ever so boldly combined the mystifying art of illusion with the fascinating practice of mind reading to create such a perfectly blended presentation of wonder.

[one_half]
During the early-1980s Project Alpha hoax, Banachek fooled scientists at Washington University into believing that his supposed psychic abilities were genuine. With James Randi, he took part in an investigation of alleged faith healer Peter Popoff's activities, which ultimately exposed Popoff's false claims.
Banachek has appeared on several television programs, including CNN Live, Mindfreak andUnscrewed with Martin Sargent. DuringNightline's Beyond Belief program, reporter JuJu Chang described him as a "crusader".
In 2008, Banachek toured as part of the stage show Hoodwinked with Bob Arno, Todd Robbins and Richard Turner.
On July 12, 2009, Banachek conducted a preliminary test of Connie Sonne's dowsing ability for the JREF One Million Dollar Paranormal Challenge that was witnessed by hundreds in person and hundreds more via live webcast.
[/one_half]
[one_half_last]
Having performed to sold out houses across the globe, Banachek is now one of the most in-demand performers today. Once you've experienced his impossible miracles of the mind – what is real and what is imagined, will never be the same again!
Audiences he has performed for include:
Shell Technologies

Ford Motor Company

Sony

Xerox

Serta Inc.

CIGNA

UCLA

Coca Cola

Paine Weber

IBM
[/one_half_last]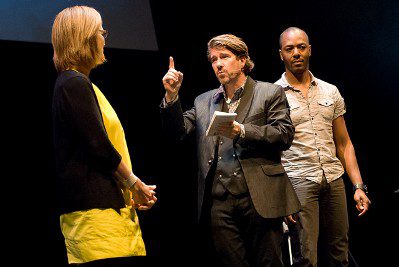 Highly suitable for corporate engagements, and fundraising events, completely adaptable to fit the needs of just about any venue, this program is the perfect way to entertain, astound and engage large groups while ensuring long lasting memories of thrills and excitement for the entire audience!