Event and Entertainment Planning
You have an event coming up. VIP guests to entertain? Employee Appreciation? Team Building? A private party or event?
Why are you having this event?
What are the questions you have?
What do you really want to accomplish?
What are your fears?
What solution do you really need?
As Your Entertainment Partner, we offer extraordinary entertainment solutions for every event. We want you to be a more successful event planner because you work with us.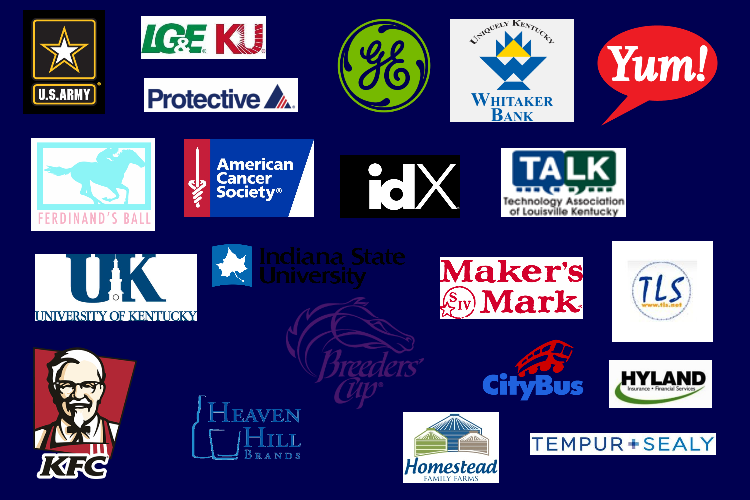 We have assisted many companies, schools and organizations in making a difference at their events. Some of these include Yum! Brands, Transylvania University, Big Brothers Big Sisters, LG&E/KU, Protective Life, RJ Corman, Pennwell, GE and many more.
HOW WE HAVE HELPED:
[International Food Services Corporation]- Needed: A personable performer who can cover James Taylor all evening and make the CEO feel special for his birthday.

Not every band can cover one artist for an entire evening. Because of the relationship we have built with a major tribute group, we were able to find "the" perfect James Taylor tribute, and the evening was a huge success!
[Commercial Insurance Brokerage]-Needed: A unique way to entertain guests at a business open house put on for clients.

What we suggested: an upscale strolling magician who would work not only in a nonobtrusive way while entertaining, but be an icebreaker for small groups as well.

What they said afterwards: "Out of this world, the guests left raving, impressed with the way he worked in the crowds. Ray made us feel very special."
[Multi-State Hi-Tech Firm]- Needed: An evening of laughter at the holiday party with a standup comedian.

When it comes to stand up comedy, you either do it spot on perfect or just go home. You cannot take a chance on anything less than professional.

What they said afterwards: "Very entertaining and perfect for our group, great!, very funny without being vulgar, the experience was exceptional!"
Your won't be alone in your search, you will have someone who gives their every bit of energy in giving you their best. We make connections, build long lasting relationships, and leave you feeling that someone really cares about you.