RICHARD E. DARSHWOOD
"I don't believe it…  Do that again!" – Miranda Lambert, country star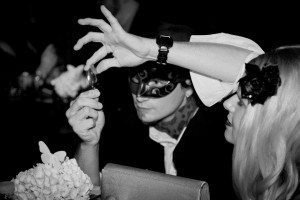 Richard Darshwood, one of the best magicians from Louisville Kentucky, will perform miracles right in the hands of the audience. Everyone will have a positive lasting memory.
What makes Darshwood's appearances so special and different than anyone else? There are no "spectators". He's not "in front of an audience". He is one of the very few magicians that make everyone a participant in some way. Your guests make the magic happen.
He has performed at Planet Hollywood in Las Vegas, personally entertained prominent stars such as Martin Scorses, Jerry Bruckheimer, and Miranda Lambert. He will make your guests feel like celebrities as well!
Richard's personality will charm everyone at your event. Your group will be asking for more, more! When the object in their hand disappears, they will be delighted with curious mystery.

Every bit of magic Richard performs is good, clean, entertaining fun. Between his award winning magic, his charming personality and his pure, clean way of entertaining, it is no wonder he get's asked back!
FOR PEOPLE LOOKING FOR ENTERTAINMENT FOR THE YOUNGER KIDS, LOOK NO FURTHER. DARSHWOOD HAS ESTABLISHED HIMSELF AS A FUN, CLEAN ENTERTAINER FOR CHILDREN WITH A SHOW THAT WILL TAKE THEM TO A LAND OF IMPOSSIBLE THINGS- INTRIGUE THEM AND OPEN UP THEIR MINDS WITH CURIOSITY! THEY GET THE OPPORTUNITY TO SEE A REAL, LIVE MAGICIAN WHO HAS PERFORMED WORLD-WIDE!
---
We just had to have him back! – Jerry Bruckheimer, movie producer
---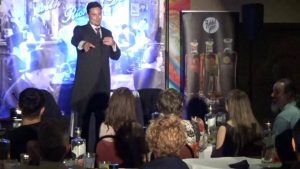 Richard Darshwood is in great demand. He has a special style that works for your group. You know you have found a winner with Darshwood when you see how he relates to the people in your audience.
---
"Hah!  Very good!"  – Martin Scorsese, filmmaker
No other performer has ever so boldly combined the mystifying art of illusion and personal connection to create such a perfectly blended presentation of comedy and wonder.

[one_half]
Audiences he has performed for include:
Breeders Cup
Mountain Assoc For Community Economic Development
Ross Tarrant

Churchill Downs
Protective Life
American Roofing
Jerry Bruckheimer
G.E. Appliance
American Cancer Society
[/one_half] 
[one_half]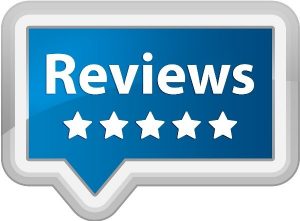 [/one_half]
---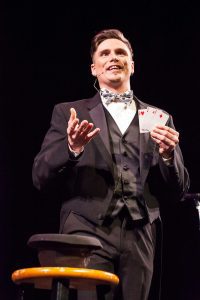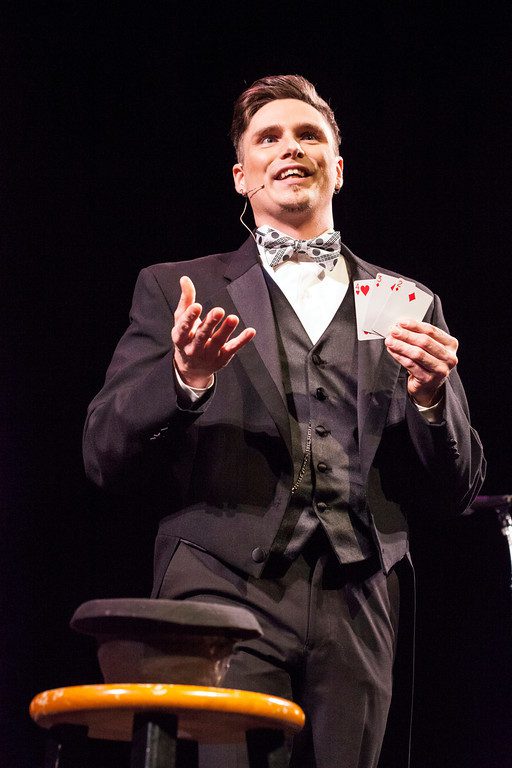 Incorporating fully interactive entertainment, this immensely bewildering production is perfectly layered with moments of pure astonishment and uproarious laughter and has been specifically developed to take an incredible event to absolutely extraordinary.
Highly suitable for corporate engagements, school events and fundraising events, completely adaptable to fit the needs of just about any venue, this program is the perfect way to amuse large groups while ensuring long lasting memories of thrills and excitement for the entire audience!

Richard also hosts Kentucky's only Bourbon Dinner Show – Magic Dinner Bourbon