Comedian Mike Nilsson!
[one_half]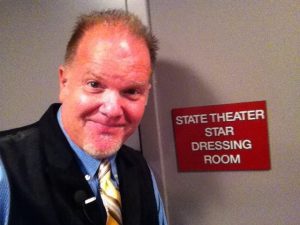 [/one_half]
[one_half]
Mike Nilsson has been writing and performing stand-up comedy since 1982. He has toured professionally throughout the US, Canada and the Caribbean. He has performed at comedy clubs, universities, corporate functions and private parties, delighting every type of audience imaginable.
His show is fast-paced and utilizes a combination of brilliant material, audience interaction and insightful situational improvisation.
[/one_half]
Mike has shared the stage with comedy legends such as Jay Leno, Ray Romano, Steve Harvey and Jeff Foxworthy. Dave Chappelle and Larry The Cable Guy "opened" for Mike Nilsson early in their comedy careers, and obviously learned a lot from Mike.
Mike has appeared on television and radio, and in the movies! He "co-starred" with John Candy in the 1985 film "Summer Rental." His performance has been described as "the most riveting nine seconds in the history of cinema." He will also appear in the upcoming film, "Pleased To Meet Me."