Keep The Party Moving with Swing 39
[one_half]
[/one_half]
[one_half_last]
Making music together for more than fifteen years, Swing '39 knows how to add fun to any special event. Swing '39 evokes the spirit of gypsy guitarist D'jango Reinhardt and violinist Stephane Grapelli who, in their years together in Paris just before World War II, crafted a unique style of music usually referred to as "hot club" or "gypsy" jazz.
[/one_half_last]
At a glance:
An acoustic trio established in 1995

Specialists in gypsy jazz

Performs original compositions by D'jango Reinhardt as well as classics by great American song writers such as Cole Porter, Duke Ellington and George Gershwin
[one_half]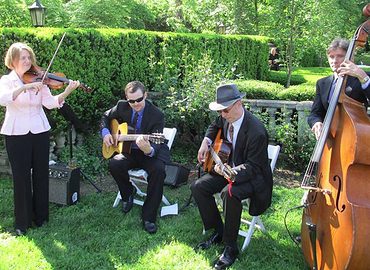 [/one_half]
[one_half_last]
The masters of swing music developed their styles in the great clubs and hotels of Chicago, New York, and Paris during the 30s, 40s, and into the 50s. Imagine, potted palms, waiters in white aprons, and glistening marble floors with elegantly dressed couples dancing cheek to cheek; this is the spirit of the great swing movement and the essence of Swing '39.
[/one_half_last]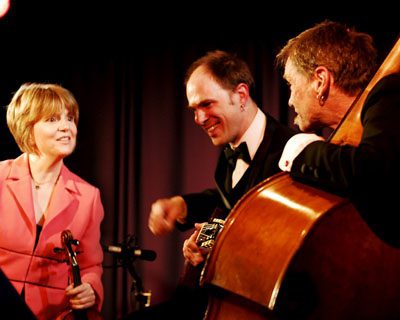 [si-contact-form form='57']