MANAGING YOUR SOCIAL MEDIA
Hello. I'm Ray Lawrence, Founder & CEO of Your Entertainment Partner, and Producer of Magic Dinner & Bourbon in Louisville KY. I've been handling the social media for both, and have learned a lot. One thing I have found, and you have found also, is that to keep yourself in front of your audience, you need to be consistent, and that takes time! Time is money! I now want to give others the opportunity in a very inexpensive way, to put themselves out in social media properly. Every entity is unique. I'll help you follow some basic guidelines, and grow your social media.
I want to help you, without it breaking your bank. I can't do this for free, but I CAN make this very affordable for you. In getting to know you, and what your ultimate goals are, you and I can create a social media campaign that fits into your budget. The most imprtant thing to consider, is what your audience IS, and what you want to accomplish.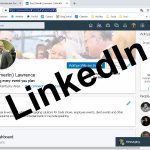 SOCIAL MEDIA IS WHERE YOU:
Communicate with your fans
Share fun video on a regular basis
Create interest to be hired for higher paying private events
Announce New Bookings
Invite Fans to Public Performances
Add to your fanbase (Email Lists)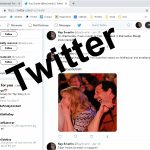 WHAT SOCIAL MEDIA STREAMS SHOULD I BE ON?
YouTube
Facebook
Twitter
Instagram
LinkedIn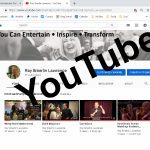 WHEN SHOULD I BE POSTING?
Minimum 2x per month for new fun videos
Whenever you have important announcements
1 week prior and 2 days prior promoting any public appearances
Minimum 1x per week fan pictures
Contact: https://www.yourentertainmentpartner.com/social-media-management/
Facebook: https://www.facebook.com/yourentertainmentpartner/
LinkedIn: https://www.linkedin.com/in/raysmerlin/
Phone: 502-276-3737
GET YOUR SOCIAL MEDIA MANAGED & YOUR ACT PROMOTED
WHAT WE DO:
Clean up or create YouTube Channel.
We get connected to your Business FaceBook, LinkedIn, Twitter and Instagram.
Assist setting up social media pages if needed.
Post important announcements.
Post upcoming Public Appearance Promotions.
Post fan video and fan pictures.
Post your "fun" videos you create.
Assist with Social Media Inbox Interaction
Create Call to Actions (Email lists & Mailings).
Create a special Landing Page at Your Entertainment Partner web site.
Assist with taking live video, including fan reaction video.
THIS TAKES SOME WORK ON YOUR PART TOO!
You will need to be able to provide the following:
Custom fun video (not promo video) on a schedule.
A library of still photos.
A library of video that we will edit for promotional use.
Email us when you get a new booking.
Email us with public appearance details.
Here are a THREE EXTRA BONUSES you get with our Social Media Management:
Postings we manage on your social media, also get promoted on our social media pages..
Exclusive upload areas for your images and videos.
Access to Exclusive Members Only Forums at yourentertainmentpartner.com.
TYPICAL RECOMMENDED STANDARD SERVICES
Twice Per Week we post UPCOMING PUBLIC APPEARANCES (Monday & Thursday) FaceBook; LinkedIn; Twitter; Instagram
Once Per Week, we post FAN PICTURES & FAN VIDEO(Tuesday) FaceBook, LinkedIn, Twitter, Instagram, YouTube
Twice per month, we post YOUR PERSONAL VIDEO TO FANS (Wednesdays) FaceBook, LinkedIn, Twitter, Instagram, YouTube
Once Per Week, we post ANNOUNCEMENTS you want to make (Thursdays) FaceBook, LinkedIn, Twitter, Instagram
ADDITIONAL SERVICES
Additional postings to FaceBook, LinkedIn, Twitter, Instagram;
Facebook Boosts with selective targeted audiences-;
Video: Onsite Live during performance of audience & performers, plus fan reaction video (includes editing).
Create special promotions to gather fan emails and cell phone numbers: Custom based on promotion.
INITIAL SETUP
YouTube- Create branded channel if one does not exist, moving your personal YouTube to Branded
Add our Facebook user as manager to your Facebook Business Page
Create Custom Landing Page w/ video on yourentertainmentpartner.com
[si-contact-form form='85']