There is a lot of talk these days in team building and sales about "serving", "compassion" and "giving".
---
Does Love Overcome All?
I'm going to share with you something a lot of people do not know about me. When I was 14 years old, I was given the opportunity to be a part of an exciting sales team with a company based out of Nashville Tennessee. This company sent salespeople out to small towns all across America, selling books, door to door. Was I ever excited!
The very first day, I received a stack of books, part of the required reading for the week. I'm sure you can guess some of the titles, which included "Think and Grow Rich" and "How To Win Friends and Influence People". The one that stuck with me was a short book titled "The Greatest Salesman In The World".
Basically, the book is about 10 scrolls with "deep truths". There is one that I never forgot (even if I didn't live it, it stuck with me). That was "I will greet each day with love in my heart".
What a difference that can make in decisions made every day.
Today, the takeaway for me is this. Every moment of the day I have the choice to be a grumpy old man and complain, or, smile from my heart even if I am told no. What happens when I do the latter? I find that every person deserves an answer to a problem they face. In my case, those are finding entertainment for corporate events. If I don't have a solution available, who am I to just close the door, and not offer other paths and possibilities?
By starting the day with that greeting, I find that it does overcome all other things, and that allows me to be of service, even if I don't get the signed contract that day.
---
BLOGS
I have to tell you about this blog. Have you heard of Geoffry James? He has wonderful, short blogs with a great mix of positive content. I subsribed to his "insider newsletter", which, among other things, offers tips on writing good, well read emails. Check him out!
http://www.inc.com/geoffrey-james/become-more-optimistic-6-tricks.html
---
EVENT ENTERTAINMENT SOLUTIONS
What makes our company so unique, different than anyone else? You know the first time you see a great movie, or a wonderful theater production, and how you felt it deep inside, and you had to tell everyone about it? That's how I am. Working with a select few speakers and entertainers, I have seen them and experienced them. I get excited because I can truly offer you people who are unique, charismatic and bring an added charm to your event.
---
Humor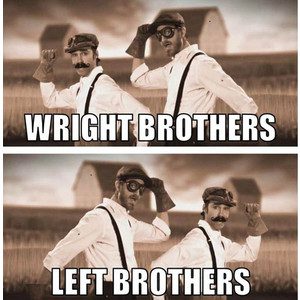 ---
FINAL THOUGHTS
What did you find helpful in the newsletter? Email, let me know!
Be Extraordinary!
Ray
Helping people achieve Extraordinary!
---
RESOURCES
The Greatest Salesman In The World:http://www.amazon.com/The-Greatest-Salesman-World-Mandino/dp/055327757X
Geoffrey James: http://geoffreyjames.com/
Note: Whenever I recommend books, I will be including a link to that book on Amazon.com. I have really fallen in love with their customer service. If you have not used Amazon before, please, try them! (an unpaid recommendation)
---
[si-contact-form form='5′]