STEAK FOR DINNER – A COOKIE FOR DESSERT
THE MEAL IS THE STEAK -THE ENTERTAINMENT/SPEAKER IS THE COOKIE.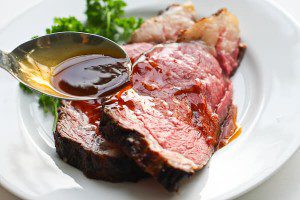 30 days from now, ask any guest from any event what they most remembered. Very few, if any, will rave about the food. 
Your event should be all about the guests. What creates a passion during the event? Does the food have an amazing message it imparts? Does the entree' speak to their hearts?
You have many areas in which to spend your budget-
Audio Visual

Decorator/Labor

Food/Beverage

Marketing

Staff Travel

Speakers/Entertainment

Space Rental

Registration/Housing
After an intensely researched Meetings Market Survey by Convene Magazine in 2013, interesting percentages came out as to where the budgets were being spent.
They had some interesting takeaways:
1. Meetings that have high spend in F&B tend to deliver more value to the stomach than to the attendee networking and education experience. Often these meetings are under-spending in the line items for professional speakers, AV, and entertainment — and collectively, these make up the primary categories for the attendee value proposition. Meeting professionals with this dilemma literally need to trim the F&B fat and shift those dollars into education and experience elements.
2. Meetings that have low spend in food-and-beverage also tend to have low spend in the other major attendee experience areas. These meetings are usually spending way too much on marketing/promotion. This often points to an attendee-loyalty issue — marketing costs are high because retention is low. Some experts claim it costs six to seven times more to acquire a new customer or attendee than a repeat participant. Many of these meetings used to invest more in the areas attendees value, but have made cutbacks over time. Guess what? Your paying attendees do not value — at all — the expenses you incur in marketing.
(Read the entire Convene conclusions here)
The general conclusion:
Attendee/Guest value is in the speaker/AV/entertainment.
Give your speakers/entertainment/visuals more attention in the budget. Leaving you guests with a cookie in their pocket at the end does not give good value.
[si-contact-form form='5′]